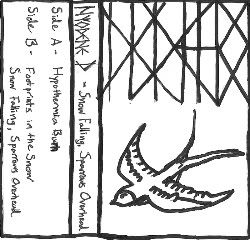 Download:
currently unavailable for download
Tracks:
1) Hypothermia Burn
2) Footprints in the Snow
3) Snow Falling, Sparrows Overhead
Disgusting power electronics about the harshness of winter and the brutality of Mother Nature. This will be re-released by
A Soundesign Recording
in February, so you can buy it from there or from me until it goes out of print. Thanks.