Nyodene D is my harsh noise / power electronics project that I founded in Spring of 2007. Here is the first release (of seven and counting).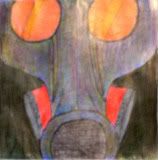 Download
http://www.mediafire.com/?pwiaijmhmkj
Tracks:
1) Feathery Plume
2) Billowing Black Cloud
3) Airborne Toxic Event
Droning noise inspired by Don DeLillo's novel "White Noise". Three long pieces.